PUR 7 Cup Water Filter Pitcher (pichet avec filtre à eau)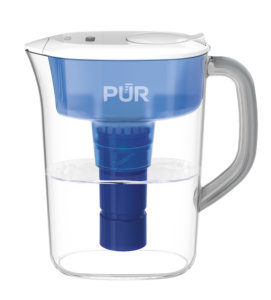 Système de filtration PUR monté sur le robinet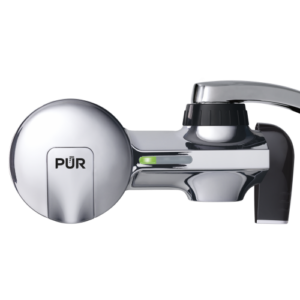 Filtre pour pichet PUR PLUS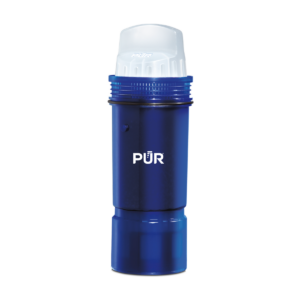 Filtre pour robinet PUR PLUS Mineral Core™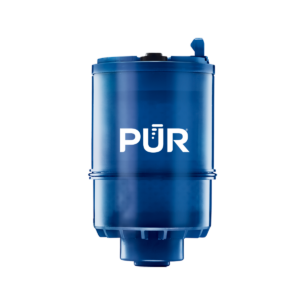 La confiance des familles depuis plus de 30 ans

Assurez-vous qu'il est PUR. Choisissez les filtres PUR pour les produits PUR uniquement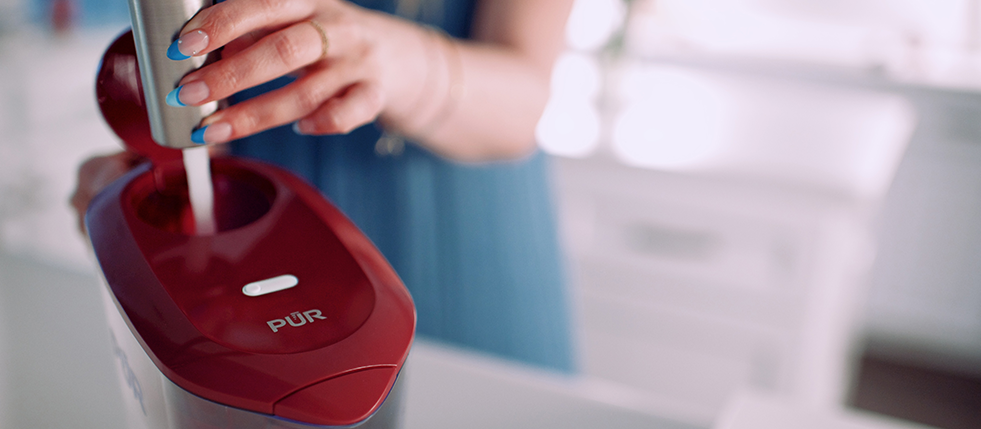 Is filtered water cleaner and better tasting than tap water? Here's a go-to guide for making the most of your H2O.  We all know that drinking water regularly is integral to our health and wellness — and with good reason! Every cell in our body needs water in order to...
read more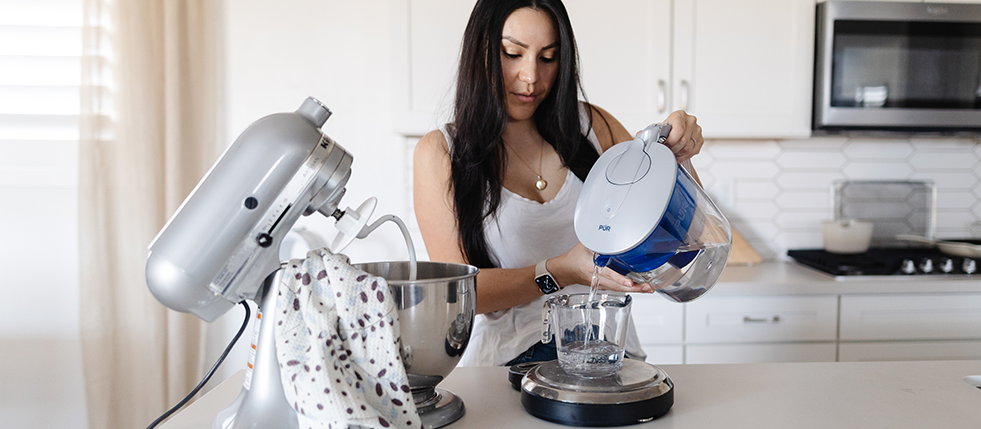 There's no doubt water has universal importance. But, just as water is a precious ingredient to our landscape and bodies, it's also a very precious ingredient in our kitchen. Some form of water is always used in the cooking or baking process. Therefore, we must...
read more

Je n'ai jamais eu de carafe filtrante, mais maintenant que je l'ai essayée, je ne reviendrai plus à l'eau ordinaire. Même les bouteilles d'eau n'ont pas un goût aussi agréable. C'est en fait la seule façon de faire boire de l'eau à mes enfants. C'est pour cette raison qu'il vaut la peine d'être acheté. Nous remplissons nos bouteilles de sport et profitons de notre eau partout. Croyez-moi, cela en vaut la peine !